Photo by Scotti Cohn
The butterfly is a well-known symbol of immortality and transformation. It life cycle gives us a profound and inspiring analogy for life (the crawling caterpillar), death (the dark chrysalis), and rebirth (the soul fluttering free on delicate wings). According to one of my favorite symbolism dictionaries, butterflies as emblems of souls are found as far apart as Zaire, central Asia, Mexico, and New Zealand. They appear on Christian tombs and represented the souls of slain Aztec warriors.
No wonder, then, that we love to adorn our bodies with butterfly shapes in all sizes and colors. Here are some of the jewelry pieces I have designed with a butterfly theme. You can purchase these items at my
_ETSY SHOP_
or
_ARTFIRE SHOP_
. Simply type "butterfly" in the search field at either of those shops.
"Spring Butterflies"
"Butterfly Magic" Necklace
Gold, Cream Butterfly Charm Bracelet
Turquoise Blue Silver Butterfly Coil Bracelet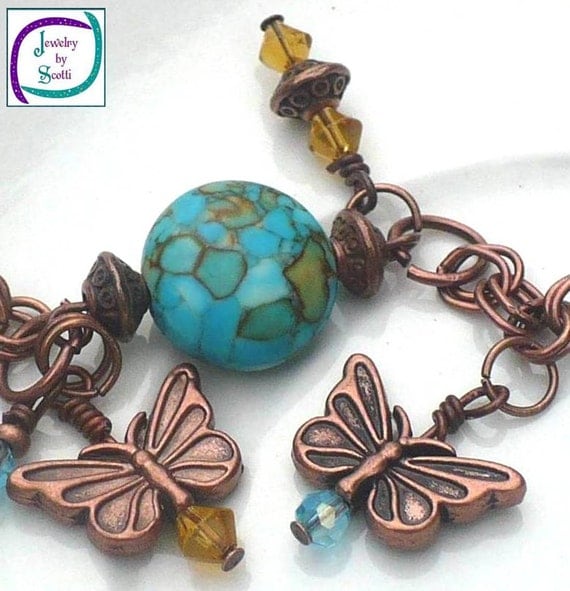 Mosaic Turquoise Copper Chain Butterfly Charm Bracelet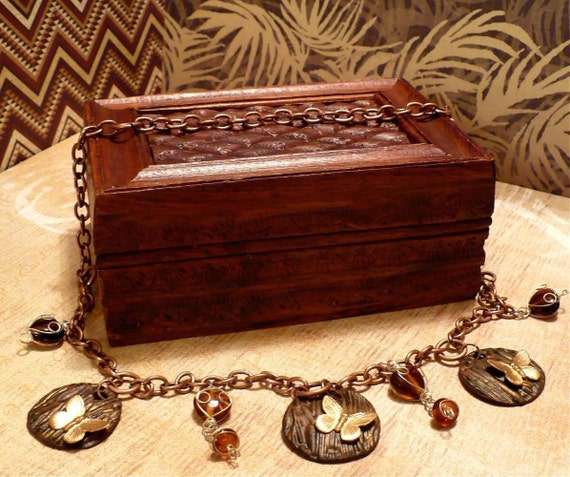 Butterfly Cabochon Necklace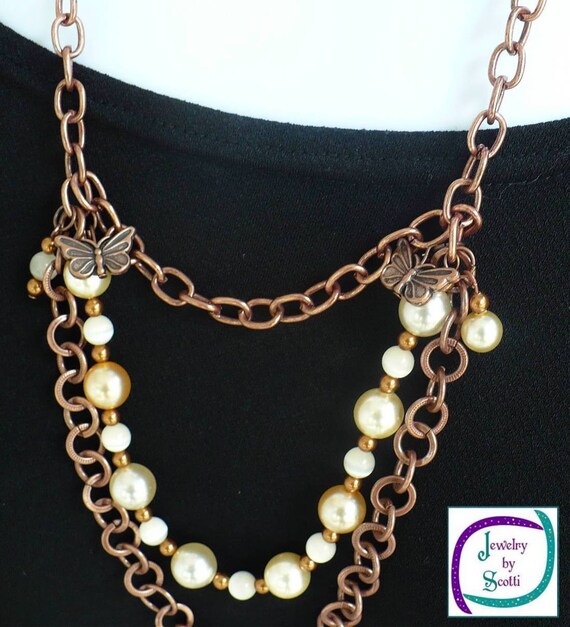 Copper Chain Cream Pearl Catseye 3 Tier Necklace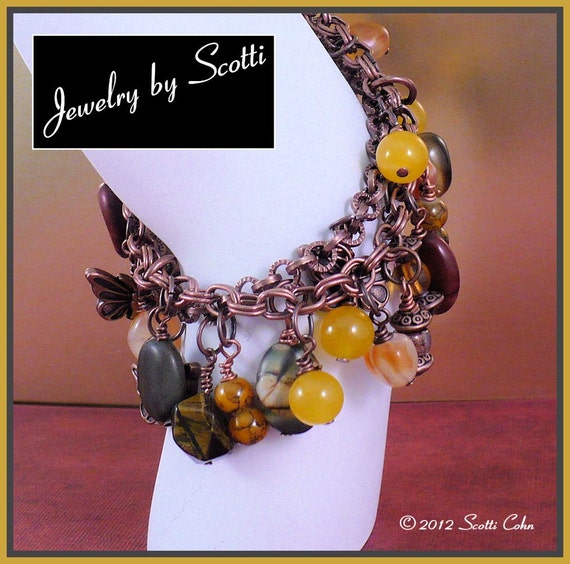 Copper Chain Gemstone Butterfly Charm Bracelet