The color green generally has positive connotations. After all, it is used as the "GO" color in modern traffic lights! Traditionally associated with plant life (spring, youth, renewal, freshness, fertility, and hope), the color is now front and center in modern life, symbolizing ecology.
We know green as the emblematic color of Ireland, the "Emerald Isle". In China, green was linked with the Ming dynasty. In the Islamic world, it was the sacred color of the Prophet.
Although green is strongly associated with nature and the world of sensations, it is often also linked with fairies and "little people" (from Ireland or from outer space!)
I have used green as the dominant color in many of my jewelry creations, including those shown below. To purchase any of these items (or just to see more pictures), visit my
_ETSY_
shop or my
_ARTFIRE_
shop and search for "green."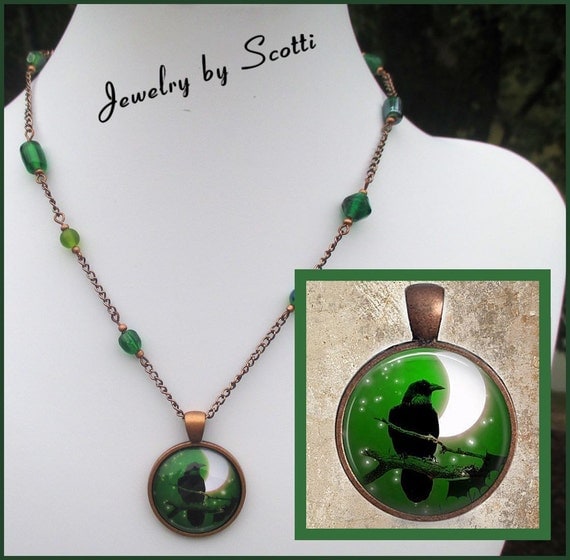 Raven Spirit Necklace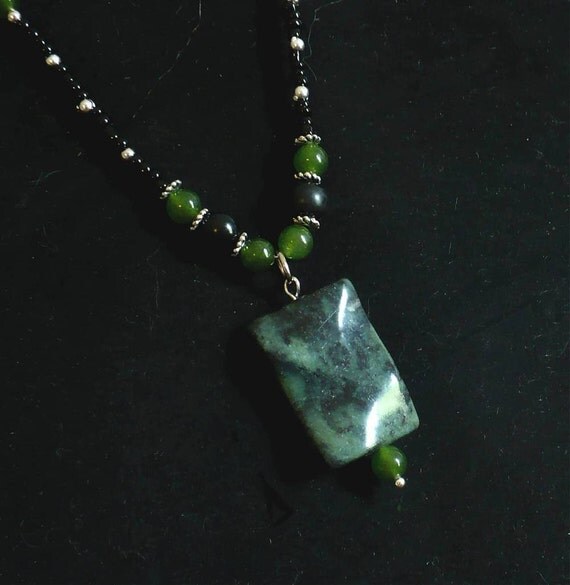 Green Jasper Necklace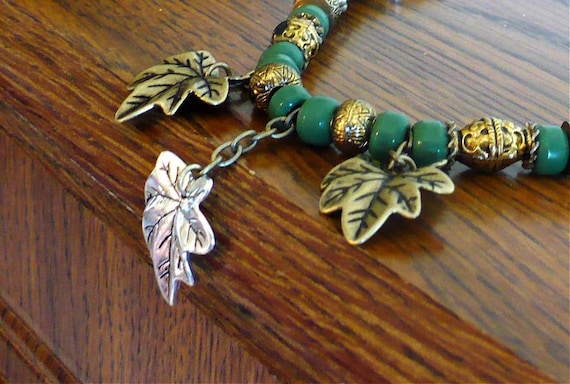 Leaf Charms Necklace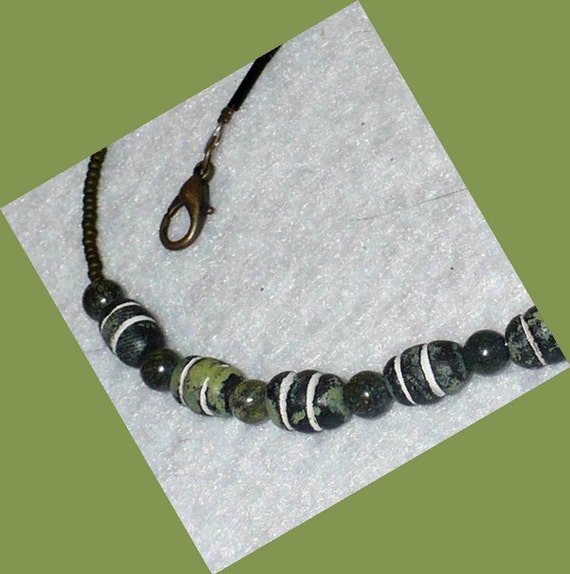 Green Clay and Stone Necklace